Dogma Grooming + Pet Needs - Dog Grooming in Richmond, VA
Dogma is a one-of-a-kind, locally owned pet grooming & specialty retail shop located in the fabulous urban shopping district, Carytown, in Richmond, VA.
We are dedicated to the happiness & well-being of pets, and to that end, carry only the healthiest foods, treats & supplements & the safest, most innovative & eco-friendly toys, grooming products & pet wear.
Our staff is friendly & experienced, knowledgeable, & passionate about pets.
We are always available to help with anything from choosing the right food or product specifically for your pet, to helping solve behavioral or training problems.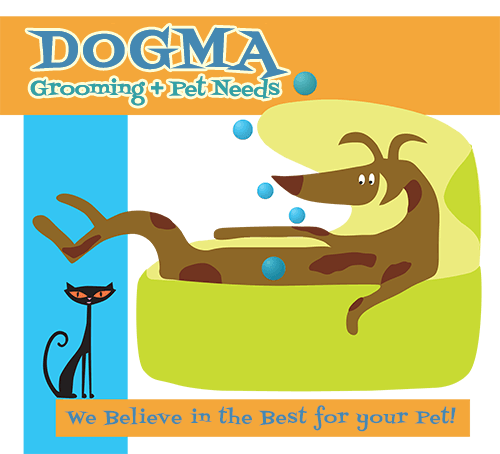 The grooming staff at Dogma strives to maintain the highest standards of grooming, always valuing kindness, respect, experience & dedication to the grooming profession as the guiding principles of the grooming business.

Thank you for making Dogma Grooming #1
Voted Best Dog Groomer, Best Locally Owned Pet Store (multiple times - Richmond Magazine), Best Pet Boutique in Central Va.(Virginia Living Magazine), Best Pet-Centric Store (Style Weekly)